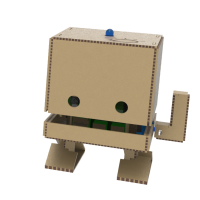 More workshops are being planned for Summer of 2018!
Check back here or send us a message below to subscribe to our updates!
Our workshops are typically 9am-3pm or half days.  Workshops are designed for students in Middle and High school.  Parents, advanced students, and college students are always welcome to attend and participate.
We have also provided a Professional workshop on Blockchain.  We are working to expand out Professional offerings.
If you or your school is interested in these workshops please let us know!  We offer these small workshop FREE of charge for schools!  If there is a topic that you are interested in and we don't have a lab developed let us know and we will do out best to create one!
Let's talk with Watson: 2-4 hour long lab where the students use NodeRED in connection with Bluemix to create an application that allows them to use a microphone and have a conversation with Watson.
Advanced versions of this lab can include:

Deep dive into emotional context
Deep dive into conversation
Deep dive into tone analysis

Pokemon Go!: 2-4 hour long lab where the students use NodeRED in connection with Bluemix and Twitter to analyze Tweets and determine if Pokemon Go is having a positive or negative effect on the community.
Advanced versions of the lab can include:

Data display enhancements
Deep dive into Translation and Location

Introduction to Programming: 2-4 hour long lab that focuses on using Scratch to create some basic programs and games.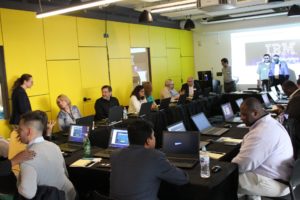 NoBox partnered with IBM and Blockchain901 to host an IBM Blockchain workshop.
Read More »