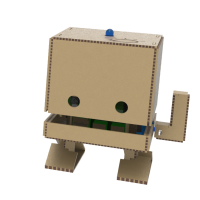 Check back here or send us a message below to subscribe to our updates!
NEW Workshops on their way!!!
We are pleased to announce that we will be expanding our workshops for during the school year!  We are currently developing workshops centered around Arduino, Circuit Playground Express, and more!
Here is a taste of what we are planning!  Follow us on Facebook and Twitter for updates!
Circuit Playground

Wearable Technology, LEDs
Personal Space Monitor (distance sensors)
Align Yourself (posture monitor)
Can you hear me? (personal volume sensor)

Arduino Uno/Mega

Breadboard Circuits
Blink Blink Fade (controlling LEDs)
Stop, Wait, GO! (stop light)

Raspberry Pi/Beagle Bone Black

Python, C, Node-RED, TJBot
IoT Door Alarm (contact sensor and cloud)
IoT Climate control (thermal sensor and cloud)

IBM Cloud and Watson AI

Watson, What do you see? (image recognition)
#ToneOfTwitter (tone analysis and personality insights)
Hello Dave (conversation assistant)
Our workshops are typically 9am-3pm or half days.  Workshops are designed for students in Middle and High school.  Parents, advanced students, and college students are always welcome to attend and participate.
We have also provided a Professional workshop on Blockchain.  We are working to expand out Professional offerings.
If you or your school is interested in these workshops please let us know!  We offer these small workshop FREE of charge for schools!  If there is a topic that you are interested in and we don't have a lab developed let us know and we will do out best to create one!
Let's talk with Watson: 2-4 hour long lab where the students use NodeRED in connection with Bluemix to create an application that allows them to use a microphone and have a conversation with Watson.
Advanced versions of this lab can include:

Deep dive into emotional context
Deep dive into conversation
Deep dive into tone analysis

Pokemon Go!: 2-4 hour long lab where the students use NodeRED in connection with Bluemix and Twitter to analyze Tweets and determine if Pokemon Go is having a positive or negative effect on the community.
Advanced versions of the lab can include:

Data display enhancements
Deep dive into Translation and Location

Introduction to Programming: 2-4 hour long lab that focuses on using Scratch to create some basic programs and games.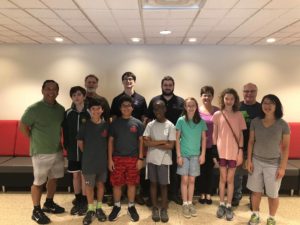 We had 14 students at our workshop "Watson, what do you see?" this past weekend at CBU.  This was the first event with older and
Read More »